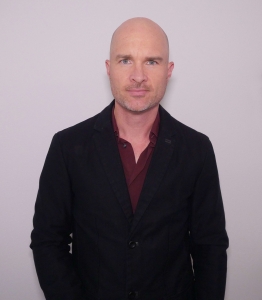 Chad Buchanan is a Los Angeles based Video Producer and Editor/Color Grading Professional.

With a background as an International Fashion, Entertainment, Event Photographer and Videographer.  As well a native Californian, with more than 20 years of professional experience in the industry.
"My desire to pursue a career in photography and video began as a teenager in the San Francisco Bay Area when I had the opportunity to take analogue photos at concerts like the Red Hot Chili Peppers and Nirvana.
After attending college I moved to Los Angeles when I was 23 to seek out my dream career in Hollywood. I worked as a Model and Commercial Actor, and then as a Production Assistant in TV/Film.
My first break as a Photographer was working on a Hollywood TV Production shooting On-Set Still Photography. I moved to New York City in 1998 to pursue Fashion Photography and I found work shooting Look-Books for modeling agencies like Elite and IMG. Not long after I was approached by an assignment editor at Vogue to shoot fashion related events for their then new website Vogue.com. It was a great experience and opened the door to many opportunities.
My desire to travel and live abroad took me in 2006 to Berlin, Germany from where I was able to easily travel throughout Europe and Asia.  Also, I have traveled frequently to Los Angeles, New York, Paris, Cannes and many other beautiful locations for a variety of Photo and Video Production assignments.
Over the past years, I have developed an extensive range of Photographic, Video and Post Production technical skills, including Video Editing and Color Grading."
Credits include:
Vogue, Daily Mail, The Sun, Newsweek, Rolling Stone, Bild, Wall Street Journal, Washington Post, Los Angeles Times, New York Times, Elle, New York Post, US Weekly, Cosmopolitan, MTV, USA Today, Teen Vogue, Glamour, Allure, People, In Style, Hollywood Reporter, Escape, Variety, In Touch Magazine, Extra, as well as many others…
Photo Agency Working Partnerships include:
Getty Images
AP – Associated Press
DPA – Deutsche Presse Agentur
Splash News
Mega Agency
Exposure UK
Patrick McMullan Company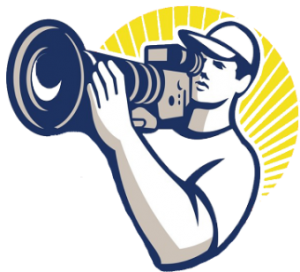 Contact Me for Your Next Media Project.
Technical, Creative, Professional.

Los Angeles: +1 323 765 5119
e-mail: contact@goldstar.media